Spray-dry Aguaje is a fine powder obtained by processing the pulp of the aguaje fruit. Once processed, it is dehydrated by spray drying.

Contains no added sweetener, coloring or flavoring. It is pesticide free.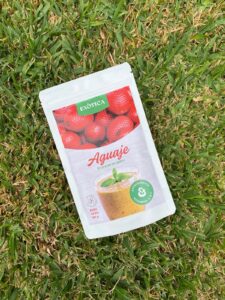 You can take it just with water, mix it in shakes, smoothies and juices.
With just a 250 ml glass of water and 3 to 5 teaspoons of aguaje you can enjoy a natural drink rich in vitamin A.
*The performance was made based on a standard, so it will depend on the client if he wishes to increase or decrease the amount that best suits his preference.